For 7 days and 6 nights, we will embark on a soulful journey of self-discovery, a journey home. At a retreat center nestled deep in the beautiful countryside, you will be supported by the healing presence of nature. Our working space is cozy and accommodating. It inspires deep soul work and enables healing movement practices. We will enjoy three delicious vegetarian meals each day.
Our small group will meet between six to eight hours each day in seminar style. We'll work through deep healing processes, meditate, participate in free movement practices, share with one another, and practice therapeutic drawing. I purposely design our seminar work to provide ample time for rest, reflection, and integration, and I encourage participants to spend time outdoors to experience nature's beauty and healing power.
Over 42 hours of expert guidance by an experienced and skilled Psycho-spiritual therapist and trainer who takes you gently, step-by- step through a journey of healing, soul awakening, and liberation
A strongly held, safe space to meet the places within you that long for healing
Inspiring teaching of the psychological knowledge relevant to your personal and spiritual growth
Deep psychological and spiritual processes for healing and transforming past wounds and old patterns
A compassionate, patient energetic presence willing to meet you where you are, to see the light that lies within you, and to help you explore the meaning of your life's purpose
Fascinating storytelling that uses archetypal knowledge to harness the energy of powerful symbolism to inspire and support your process of inner liberation
Soulful and mindful movement practices led by a trained Movement -Medicine facilitator to mobilize the intelligence of the moving body and ground your Psycho-spiritual work
The support and energy of a fully accepting, non-judgmental group
Practices and tools you can use in your everyday life
Printed learning materials for you to use and take home
All the materials and details you need to prepare for the workshop
A personal follow-up call with me, seven weeks after the retreat, to see how you have made the transition back to your everyday life and to assess what kind of further support you might desire
What you can create as a result
The practices that will help you liberate yourself from the inner chains of fear, doubt, and shame
Deep healing of old wounds as you work through psychological and spiritual processes, under gentle, expert guidance
The ability to recognize and let go of old patterns that no longer serve your growth
A stronger awareness and intuition about what you need and what is right for you
A profound sense of self-acceptance and inner freedom that can give you the courage to express who you are no matter what others might say
Connection to nourishing resources within that can replenish your energy and strengthen your self confidence and your sense of being more rooted and connected to life. These resources are yours and do not depend on anyone else. They go with you, in you, and you will learn how to connect with them wherever you are
A body, heart, and mind aligned with your soul's energy for more empowered and purposeful living
The ability to listen to the whisper of your soul, as it breaths gently through the chambers of your heart, to support a clearer sense of your calling and the confidence & strength to follow it.
Pricing
&

other practical information
The retreat in Sweden

9000 NOK

SPECIAL PRICE FOR PEOPLE OUTSIDE SCANDINAVIA

750 €

not including transportation nor accomodation


Shared double room

4000 SEK

Per person.


Single room (only 4 rooms)

4700 SEK
Is it the right retreat for me? Contact me for a free skype meeting consultation.
What people say about the retreat
I loved the retreat because it gave me my mission, my path, my direction and made it clear to me where I stand now and where I am going. It also helped me to become free of all kind of non-supportive beliefs that were in the way. We have laughed and cried and shared amazing experiences.
I wish I had done this years and years earlier…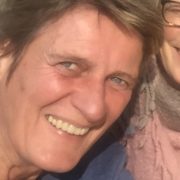 Marina de Haan
Self-employed Manager
I spent a week in Sweden in a workshop with Livia Levi Frischer, under her loving leadership I could finally break free from very old and persistent patterns in my life. I always experienced the world as a dark place, without much light. I couldn't quite put my finger on why I felt that way since it was mostly unconscious. These patterns held me back from living my full potential and yet I could not change them. In the workshop we first become conscious of these patterns then we were taught ways to break the old chains and set ourselves free. I feel so blessed that a very persistent pattern was uncovered and released.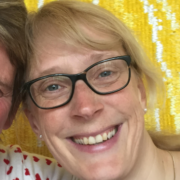 I have been on the journey of development for a long time looking for this kind of work. The retreat helped me to free myself from different fears I was struggling with unconsciously. What a liberation!! In the retreat we experienced a growing level of nearness to oneself and to the others in the group, it generated a lot of trust, support, and even deep friendship.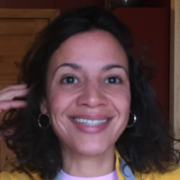 Virginia Dubas
Yoga teacher