Past Events
Events Search and Views Navigation
September 2017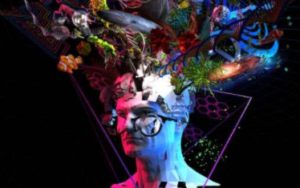 90 min workshop at the International Transpersonal Conference 2017 How can ancient exclusive religious texts – the Biblical narrative of Exodus – be used as a universal source of healing, inspiration and empowerment, moving us from psychological slavery to freedom, regardless of the faith we follow?
Find out more »
October 2017

We start the conference with an international inspiration from Livia Frischer, who will open the opening ceremony on Friday! Livia Frischer's inspirational lecture: "Open the gates and lower the bridge - The courage of vulnerability in relationships that heal" - an outstanding chance! "The courage to heal is a matter of the Heart. When entering the therapeutic arena, both therapist and client consciously or not, choose to enter a field of vulnerability and risk. This is indeed a courageous choice.…
Find out more »

120 min workshop At the NFP Psykoterapi-konferansen 20-21 October 2017. The intention of this workshop is to connect to the field of ending and separation, reflect, share and suggest ways to meet the complexity of ending the therapeutic relationship in a healing and empowering way.
Find out more »
+ Export Events